Why Should You Consider CSI Water Conditioning Equipment From Mount Water Well Drilling?
You have one person to call when you have a water need.  It's not a guessing game of whether to call the driller, plumber, or water treatment company.  Just call us!
Our Satisfaction Guaranteed Warranty – If you are not completely satisfied with our equipment during the first 6 months of usage, we will take it out at no cost to you.  We also give a 3 to 5 year warranty (depending on the water quality) on all water softeners and filters.  That means that for 3 to 5 years we will promptly repair your equipment with no cost to you – labor or material.
The Quality of our Equipment and Workmanship – Our softeners and regenerating filters all have the best valves and clocks available, which are completely rebuildable at a very reasonable cost.  All Mount Water systems are hooked up with piping and connections that are non-corrosive, such as brass, copper, and Schedule 80 plastic, depending upon your needs.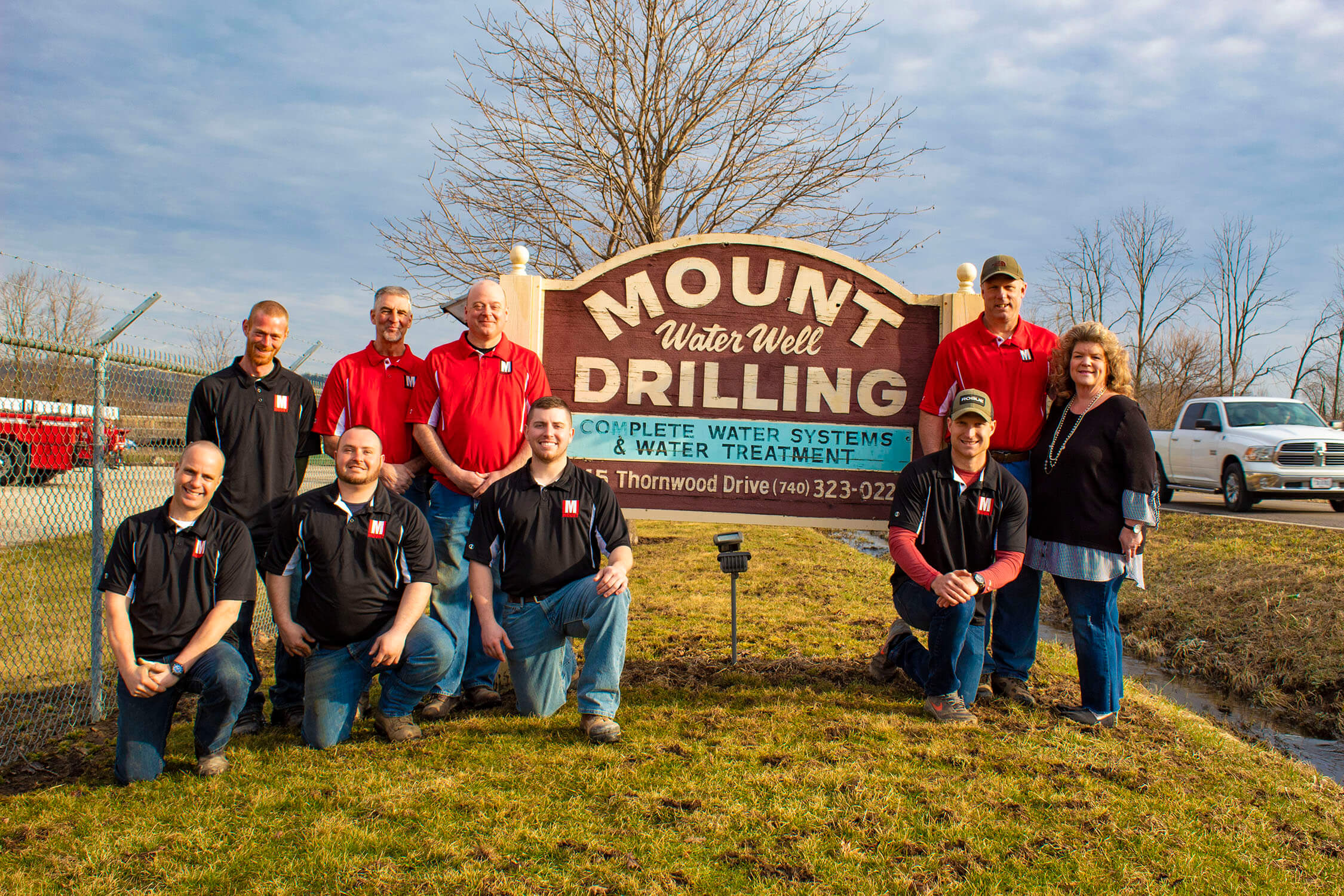 Free Testing of Water
We test water for most things on sight or send it to a laboratory, when necessary, at no cost to you if within a certain radius of our main office in Heath, Ohio.
Pricing
At Mount Water Well Drilling we strive to maintain competitive prices, while offering quality equipment.  We believe that if you shop around and compare "apples to apples", you will find we are at or below our competitors' prices.  We will give you a written estimate after testing your water, and we will not go above that estimate upon installation.
Proper Sizing of Equipment To Your Needs
We handle all kinds and sizes of water conditioning equipment.  We have anything from softeners and filters to chlorinators and reverse osmosis equipment.  As far as sizing is concerned, we have equipment to handle residential needs for systems requiring 5 to 25 gallons per minute, to commercial and municipal needs upwards of 500 gallons per minute.
Ready to talk to a water well specialist?
Mount Water Well Drilling
Please note:

 

Please allow us at least 24 hours to respond to your email inquiry.
Email may not be used to cancel service.
Any cancellations MUST be done over the phone.
Water Well Service Areas in Ohio:
Licking County – Newark, Heath, Granville, Johnstown, New Albany, Hebron, Buckeye Lake, Thornville, Pataskala, Reynoldsburg, Utica, Hanover, Gratiot, Hartford, St. Louisville, Kirkersville, Alexandria.
Franklin County –  Columbus, Bexley, Canal Winchester, Dublin, Gahanna, Grandview Heights, Grove City, Hilliard, New Albany, Pickerington, Reynoldsburg, Upper Arlington, Westerville, Whitehall, Worthington, Groveport, Obetz. (740) 527-4025
Fairfield County – Lancaster, Amanda, Baltimore, Bremen, Buckeye Lake, Canal Winchester, Carroll, Lithopolis, Millersport, Pleasantville, Rushville, Stoutsville, Sugar Grove, Tarlton, Thurston, West Rushville.
Hocking County – Logan, Buchtel, Laurelville, Murray City.
Muskingum County – Zanesville, Adamsville, Dresden, Frazeysburg, Fultonham, Gratiot, New Concord, Norwich, Philo, Roseville, South Zanesville.
Knox County – Mount Vernon, Centerburg, Danville, Fredericktown, Gambier, Gann, Martinsburg, Utica.