Commercial/Industrial/Municipal Pump Systems
If you need a lot of water, we can provide it!
At Mount Water Well Drilling and Water Treatment, we engineer and work with engineers and consultants to provide systems of almost any design and size, according to your needs.  This includes drilling, pump systems, and water treatment facilities.
Mount Water Well Drilling is not a huge company with a lot of overhead costs, but a company that is big enough to handle most any size job at a competitive price, while providing quality workmanship.
Mount Water Well Drilling is committed to servicing customers without water (small and large systems) within 24 hours if at all possible!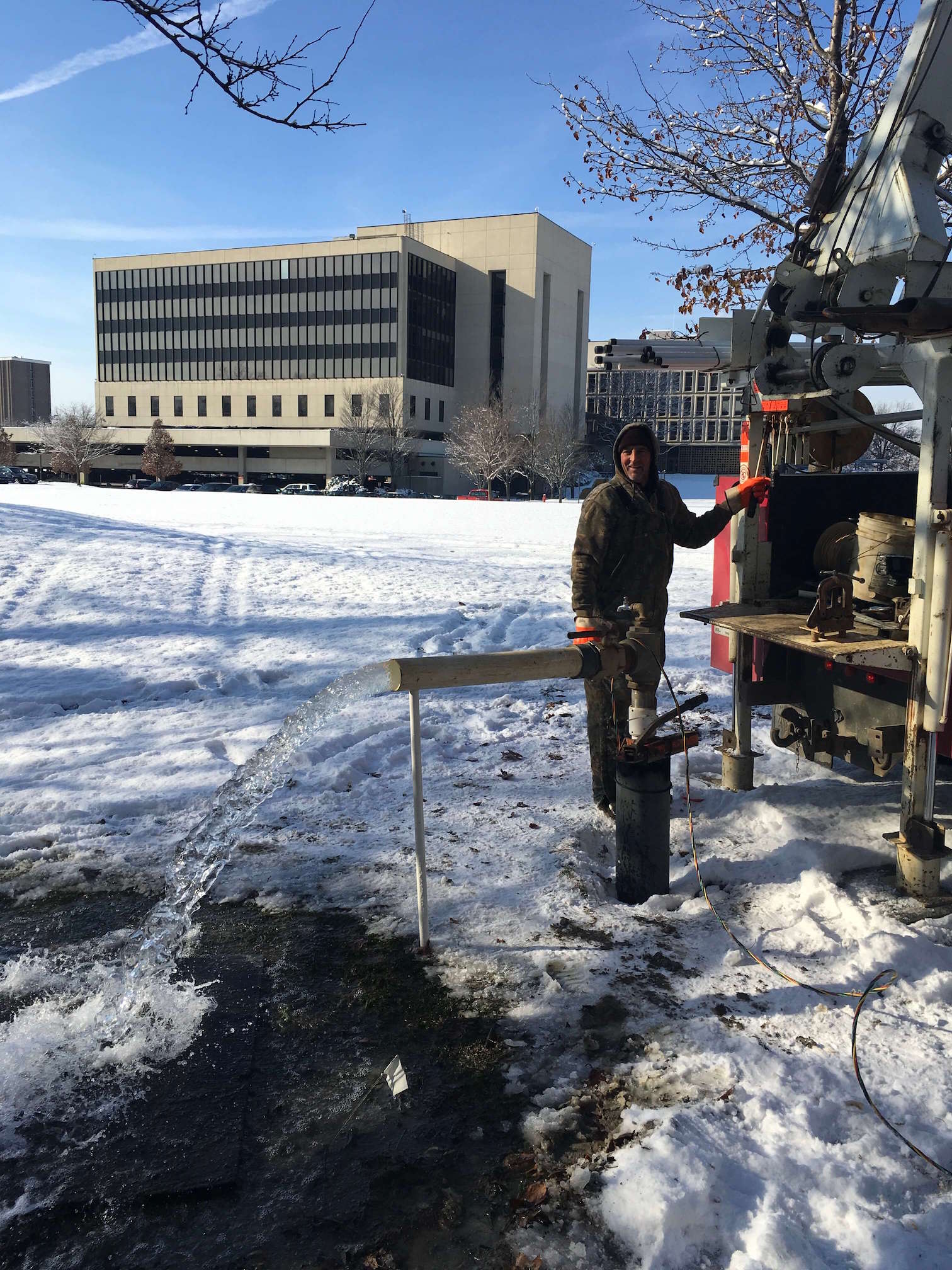 Test pumping 300 GPM irrigation well for chemical abstract Columbus
Sales Personnel
All of our sales people are well trained in meeting water conditioning needs – not in giving a high-pressure sales pitch.  We will gladly discuss your conditioning needs and equipment, and answer any questions you may have.  We will simply present you with the facts about your water and equipment you need, along with a price, and you can make a decision and call us.  You will not receive pestering phone calls and visits that take up your time.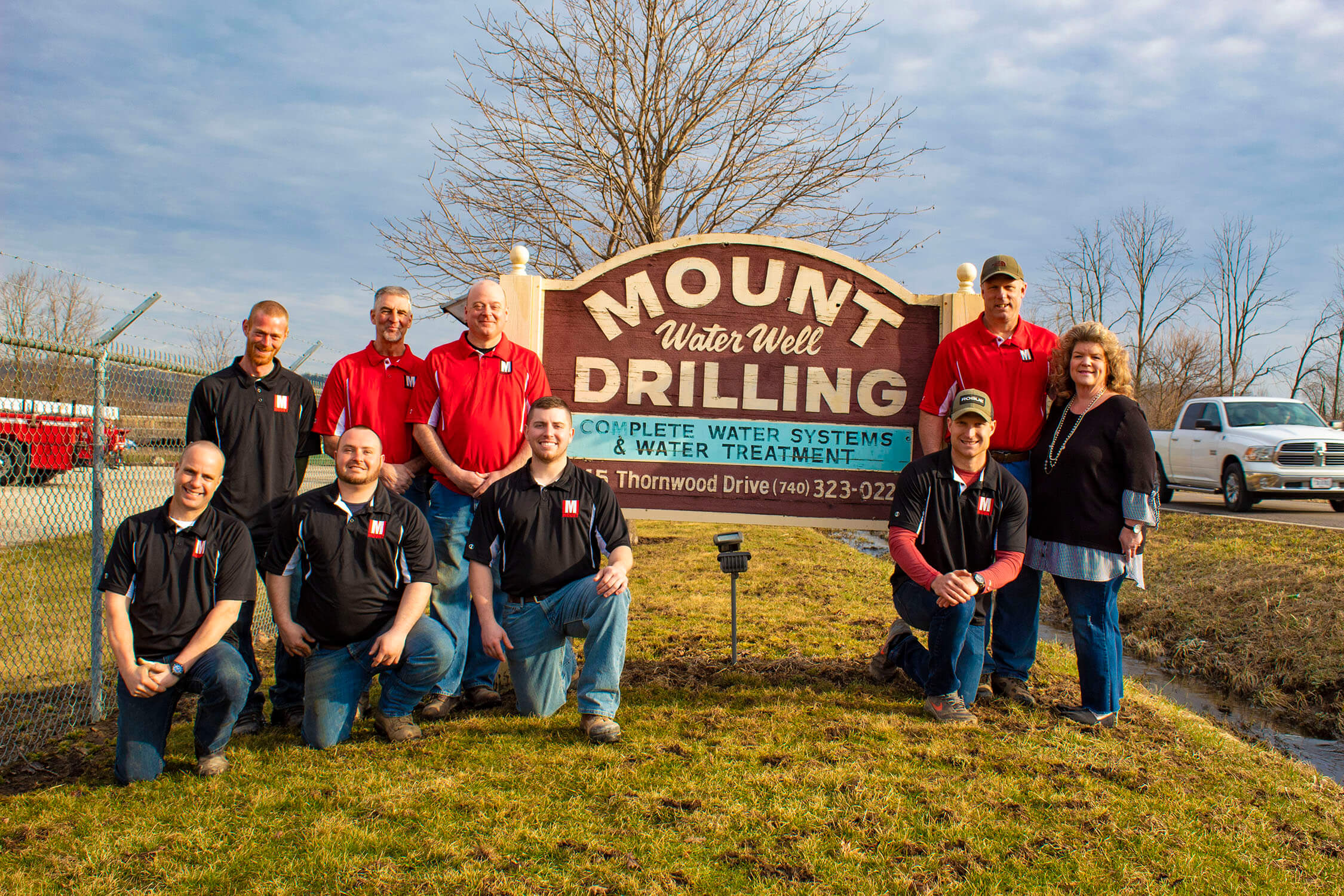 Ready to talk to a water well specialist?
Mount Water Well Drilling
Please note:

 

Please allow us at least 24 hours to respond to your email inquiry.
Email may not be used to cancel service.
Any cancellations MUST be done over the phone.
Water Well Service Areas in Ohio:
Licking County – Newark, Heath, Granville, Johnstown, New Albany, Hebron, Buckeye Lake, Thornville, Pataskala, Reynoldsburg, Utica, Hanover, Gratiot, Hartford, St. Louisville, Kirkersville, Alexandria.
Franklin County –  Columbus, Bexley, Canal Winchester, Dublin, Gahanna, Grandview Heights, Grove City, Hilliard, New Albany, Pickerington, Reynoldsburg, Upper Arlington, Westerville, Whitehall, Worthington, Groveport, Obetz. (740) 527-4025
Fairfield County – Lancaster, Amanda, Baltimore, Bremen, Buckeye Lake, Canal Winchester, Carroll, Lithopolis, Millersport, Pleasantville, Rushville, Stoutsville, Sugar Grove, Tarlton, Thurston, West Rushville.
Hocking County – Logan, Buchtel, Laurelville, Murray City.
Muskingum County – Zanesville, Adamsville, Dresden, Frazeysburg, Fultonham, Gratiot, New Concord, Norwich, Philo, Roseville, South Zanesville.
Knox County – Mount Vernon, Centerburg, Danville, Fredericktown, Gambier, Gann, Martinsburg, Utica.