A typical water pump system for a house produces a volume of approximately 10 GPM at 60-65 PSI.  The common misconception that "if I have a well instead of a city water system, my pressure and volume will not be as good" is simply wrong!
IF a system is engineered properly, there is no reason you shouldn't have just as good, and in many cases better, pressure than the average municipal water system.  Besides the standard system that incorporates the use of a pressure tank and pressure switches, we also install constant pressure systems that do not fluctuate more than 2 pounds.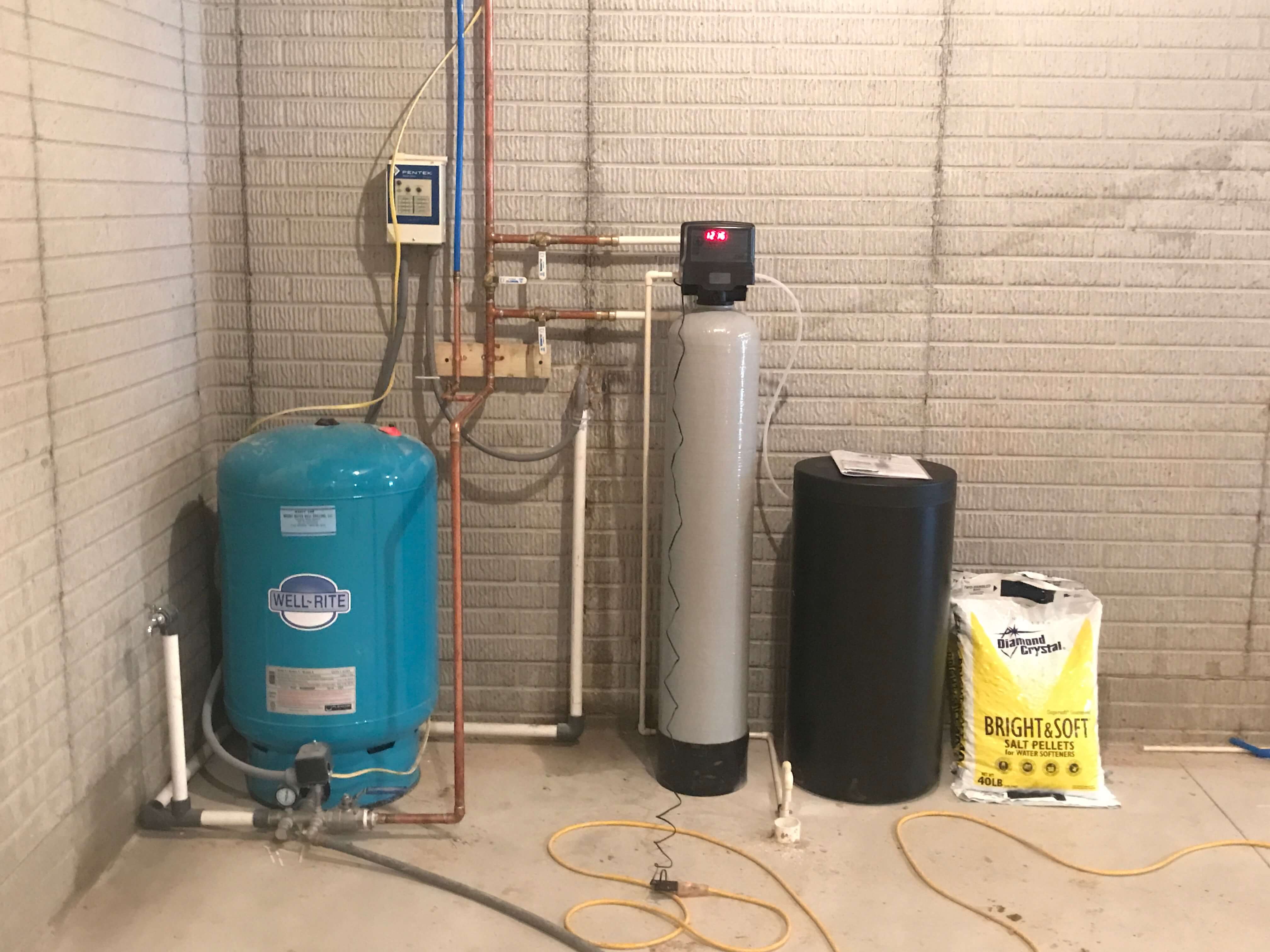 Pressure tank and CSI softener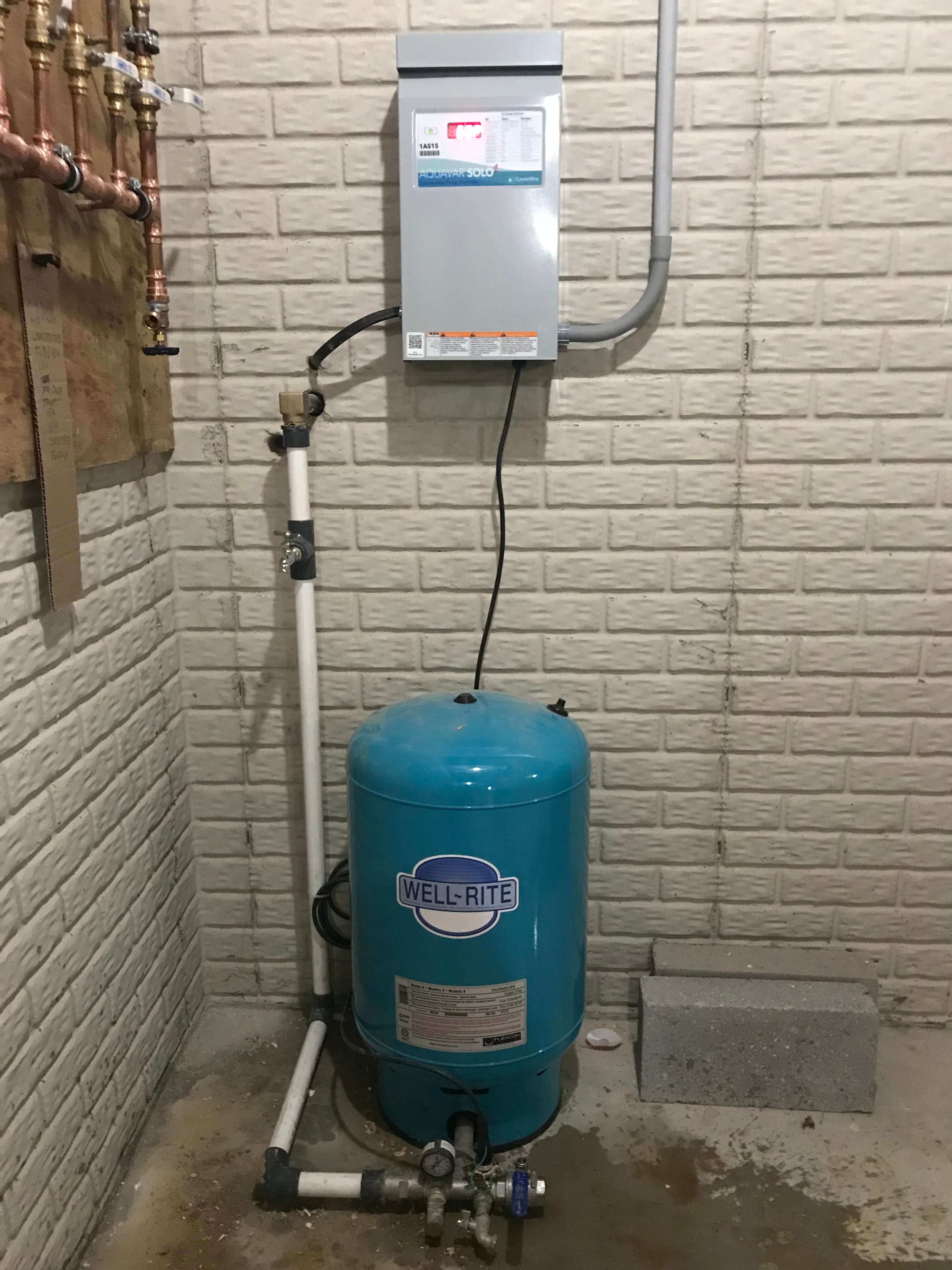 Constant pressure VFD system
Many times, low pressure at the faucet is caused by:
Poor or undersized plumbing
Water treatment equipment that is undersized or partially plugged up.  (Note: Cartridge filters can reduce pressure when partially plugged or if they are of a very fine micron size)
Water Saver Orifices – these devices are found on almost all shower heads, faucets, etc.  Though they may be helpful in reducing water usage, they can decrease flow and pressure drastically.  Many times these can be removed by a plumber.
Mount Water Well Drilling uses top-of-the-line equipment on all of our pump systems.  These systems are designed to last and come with a three-year warranty in most all cases. 
Our pressure tanks come with a five-year warranty.  All pipe and connections are made up of stainless, brass, plastic, or copper (no galvanized or black steel), so corrosion is kept to a minimum.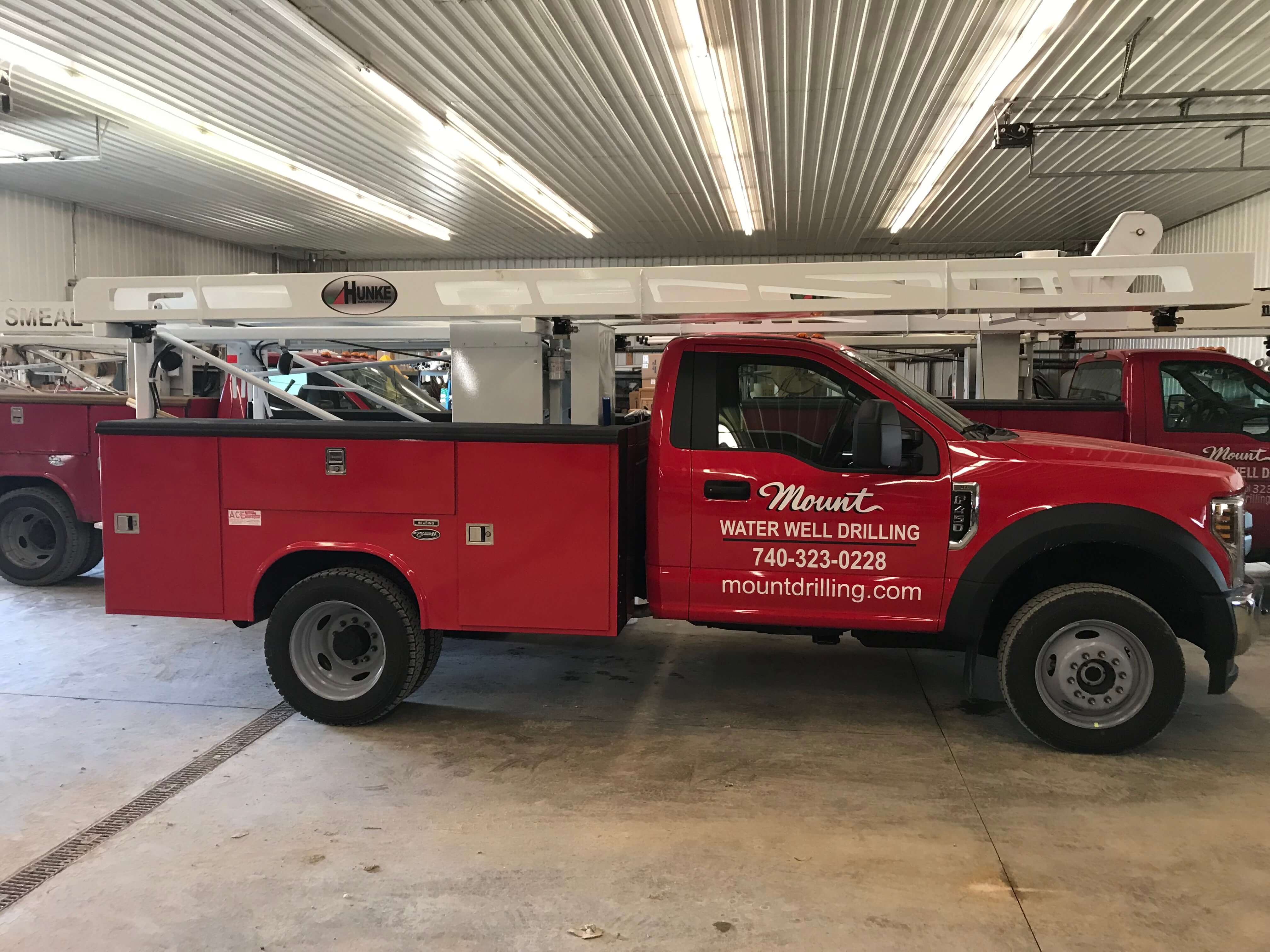 New 2018 Mount Drilling service rig
Sales Personnel
All of our sales people are well trained in meeting water conditioning needs – not in giving a high-pressure sales pitch.  We will gladly discuss your conditioning needs and equipment, and answer any questions you may have.  We will simply present you with the facts about your water and equipment you need, along with a price, and you can make a decision and call us.  You will not receive pestering phone calls and visits that take up your time.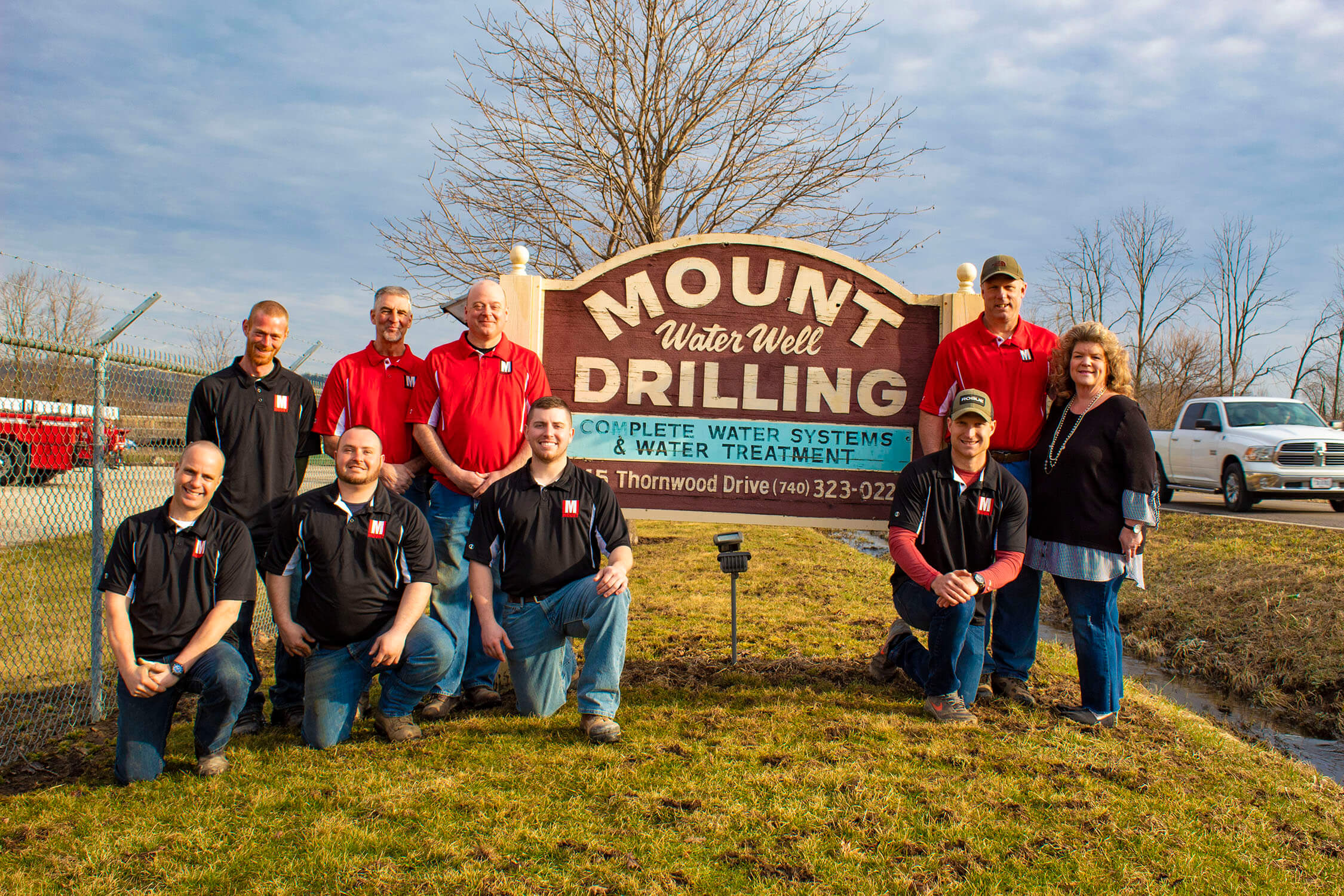 Ready to talk to a water well specialist?
Mount Water Well Drilling
Please note:

 

Please allow us at least 24 hours to respond to your email inquiry.
Email may not be used to cancel service.
Any cancellations MUST be done over the phone.
Water Well Service Areas in Ohio:
Licking County – Newark, Heath, Granville, Johnstown, New Albany, Hebron, Buckeye Lake, Thornville, Pataskala, Reynoldsburg, Utica, Hanover, Gratiot, Hartford, St. Louisville, Kirkersville, Alexandria.
Franklin County –  Columbus, Bexley, Canal Winchester, Dublin, Gahanna, Grandview Heights, Grove City, Hilliard, New Albany, Pickerington, Reynoldsburg, Upper Arlington, Westerville, Whitehall, Worthington, Groveport, Obetz. (740) 527-4025
Fairfield County – Lancaster, Amanda, Baltimore, Bremen, Buckeye Lake, Canal Winchester, Carroll, Lithopolis, Millersport, Pleasantville, Rushville, Stoutsville, Sugar Grove, Tarlton, Thurston, West Rushville.
Hocking County – Logan, Buchtel, Laurelville, Murray City.
Muskingum County – Zanesville, Adamsville, Dresden, Frazeysburg, Fultonham, Gratiot, New Concord, Norwich, Philo, Roseville, South Zanesville.
Knox County – Mount Vernon, Centerburg, Danville, Fredericktown, Gambier, Gann, Martinsburg, Utica.